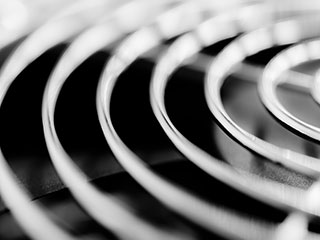 We at Air Duct Cleaning Hercules are industry leading specialists when it comes to ventilation systems. We conduct professional cleaning, inspecting, sanitizing, maintenance, servicing and repairs on just about all kinds of systems. With years of experience behind our name and an extensive history of customer satisfaction, we are the number one choice in California when it comes to taking care of your vents, whether at home, the office or factory floors. If you want to know if we would be the right air duct company for you, take a look at our extensive and comprehensive services.
Get your ducts cleaned
Over time, all ventilation systems suffer a buildup of dirt and debris which can have a hampering effect on your systems operable capabilities. This is especially true for those that operate in areas with heavy people traffic, high levels of dust (like building sites and factories) and damp climates where mold and mildew can take hold in the ducts. That's why is important to have a professional air duct company that has the equipment and know-how to conduct a thorough and comprehensive clean on your system. That's why we are here. Our company offers great services for sanitation and cleaning of air ducts, no matter how caked with dirt they are.
We do big jobs as well
With some systems it isn't just a matter of conducting a simple cleaning session. More complex systems like HVAC units require a particular level of expertise and specific equipment to maintain and clean it just right. We are experts in dealing with HVAC maintenance, cleaning and sanitizing, regardless of how extensive the system is.
We supply and install parts
Looking for that something extra to help keep your ducts in better shape and aid them in operating more efficiently? Well then look no further. We can have additional features installed for you. Components like UV cleansers will help increase the quality of your air and assist you in keeping your ducts clean, mold free and healthier for longer periods of time. Luckily for you, we have the products, skills and experience required to give you what you want.
Part failure, not a problem
Have the decaying effects of time or an accident taken its toll on any part of your ventilation systems? That's not a problem. Ask one of our technicians to take a look at it for you. We can offer you great services in any part of your air duct replacement needs and have your system up and running as if it was brand new.
So why not give us a call or take a look at our website for some more extensive information on the services we offer and the products that we work with? When you choose Air Duct Cleaning Hercules to do maintenance work on your ducts, you know you are making the right choice.